Deeply experienced, knowledgeable, and motivated to help you succeed.
With an undergraduate degree from the University of Georgia, Kyle received his Master's Degree in Clinical Social Work from Indiana University. Since 1991, Kyle has gained broad experience and applied extensive training to his work with individuals, couples, and families in his Grand Haven based therapy practice.
Credentials
With twenty five years of clinical experience, Kyle is a Licensed Clinical Social Worker and nationally certified by the NASW's Academy of Certified Social Workers. Kyle is also an affiliate member of the American Association of Marriage and Family Therapists. Kyle is a certified MentorCoach and extensively trained in utilizing Positive Psychology concepts to effect changes in the lives of his clients.
Kyle is trained and experienced in helping individuals couples and families navigate the complexities of the issues impacting their lives: Grief and loss; expected or unexpected changes in relationships, employment, and health; marital problems and infidelity, broader marital needs for growth or changes in communication, intimacy, navigating differences effectively; mental health challenges such as depression, anxiety in their various forms; behavioral or relational problems in families between siblings or parents; hospice and chronic illness.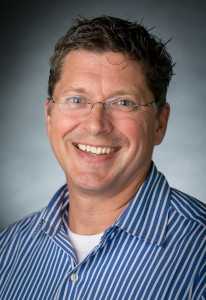 A Brief Bio
Kyle received his Bachelor's in Business Administration from the University of Georgia in 1987. Following a 4 year stint in the business world as a Sales and Marketing Representative for a Fortune 50 corporation, Kyle returned to school to receive his Master's Degree in Clinical Social Work from Indiana University. This blend of a pragmatic business education's plus clinical training provides a compelling blend of practical therapeutic skills.
Since 1991, Kyle has received extensive training and experience and his work has culminated in a rewarding and challenging dual career – providing individual and family therapy to a wide range of clients in his Grand Haven based therapy practice, and partnering with clients toward powerful personal and professional development in his executive coaching practice.
Kyle graduated from the MentorCoach program in the Spring of 2002 and provides personalized executive coaching to individuals, groups, and organizations across the country. Kyle specializes in leadership practices and effective social skill in the business environment. While coaching and therapy are different on many levels, Kyle's practical and forward-thinking coaching approaches are mirrored in his therapeutic approach as well.
Kyle, his wife Amy, daughter Sadie, and son Lucas live (and sail) in Grand Haven Michigan on the beautiful West Michigan lakeshore.